My fav anime characters part 4! It took a while but here it is.
Mikoto Suoh
He has my heart. He inspired me in a way no other anime character ever has and will never be beaten. He is number one in my heart. He was strong proud and free his death was the saddest anime death I have ever seen. I cried so much when he did because I loved him so much. I wanted to get a bonsai tree and name it after him. He was the best king the read clan could have asked for. He reminded me of a lion king of the jungle yet always a protector. Putting his clan before anything else. He may not have spoken much but that just part of his charm he was a man of few words. Always choosing action over chit chat. He was a kind, sorta rough around the edges type of guy. He was the best king and will always live on in my heart.

Kuroh Yatogami
I love him! Not to mention he has one of the best character theme songs. Seriously it's fabulous just like him. He's the definition of a knight in shining armor always coming to the rescue, fighting for what's right and he's got loyalty like you wouldn't believe. Plus he COOKS! Dream guy right here. He's perfect! He cooks, cleans, rescue, and is incredibly nice. Is there anything he can't do because I don't think there is anything he can't do. Plus he's got one of the best character theme songs ever.
Misaki Yata
YATA! I absolutely adore Yata! He's a cool skateboarding punk with the attitude to match. Yeah he's got an attitude problem but his heart of gold makes up for that. Even if it doesn't show much. I love that he can take down bad guys like nobody's business and talk trash better then everyone. But when it comes to girls he's a cute mess. He just a big softie under that tough exterior. He's been throw a lot has had some tough times but at the end of the day is still a smirking pain in the butt. He's awesome.
Miko
Miko was a cute innocent character. I felt kinda bad for her at times for having to put up with Kagura. Because she was so shy yet at the same time not. She's a butt kicking priestess. Which is really cool. By day she's a normal school girl but at night and sometimes during the day she takes out demons. She has quite the busy schedule.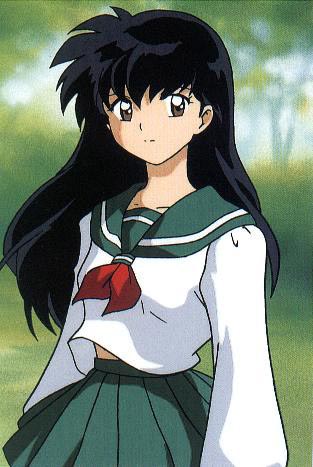 Kagome
I love Kagome! She's strong fierce and is most certainly not afraid to say what she thinks. She stands up to demons and kicks some serious butt too. She's does't give up and has got a heart of gold. Not to mention she puts up with Inuyasha.