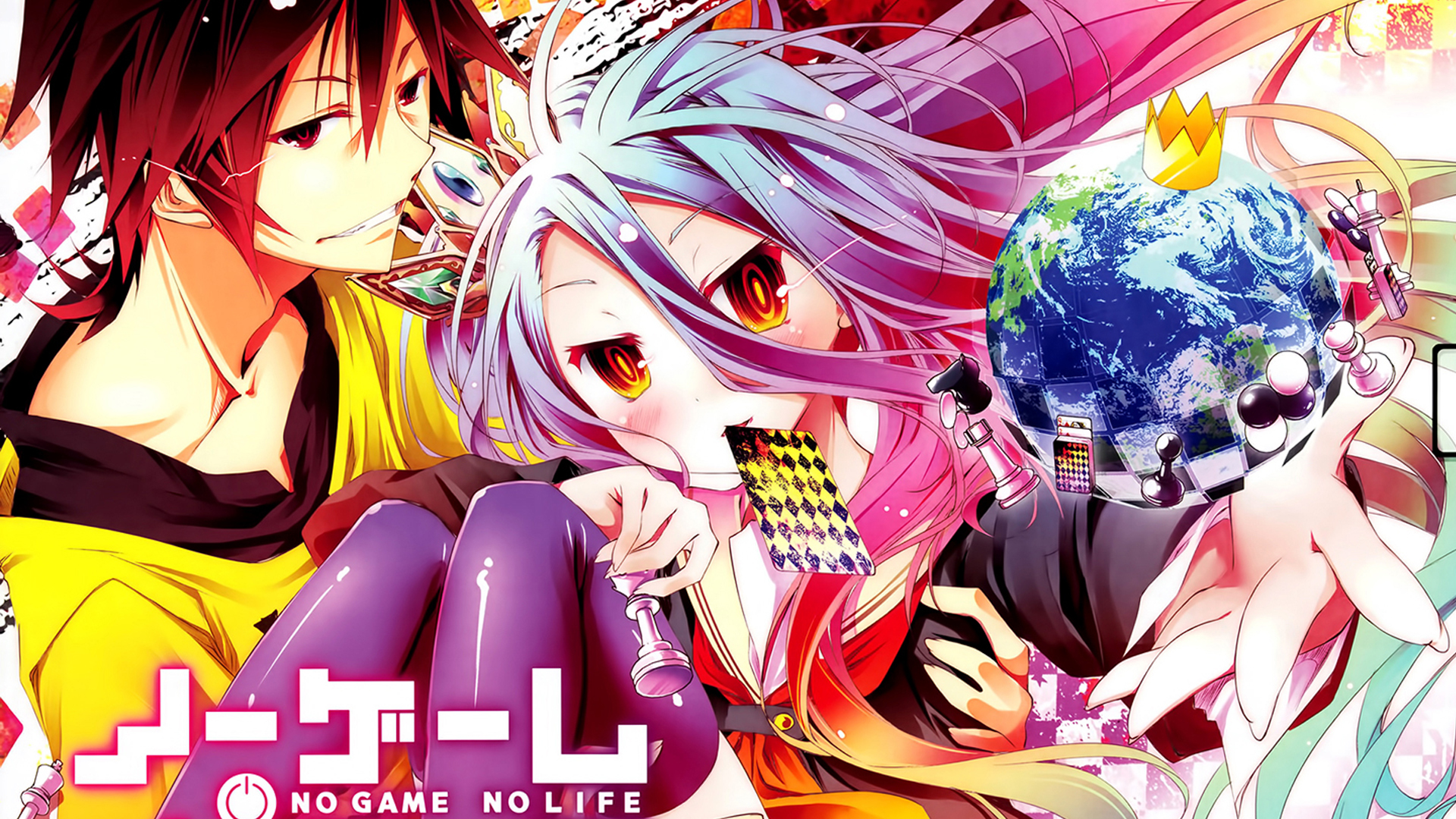 No Game, No Life
Genius gamer siblings (plus being NEET & hikikomori) Sora and Shiro are known as the undefeatable "__" (blank). Their talents and skills are so good they are considered as urban legend. One day, a young boy named Teto appears before them, claiming to be the "God" of another dimension where Sora and Shiro are summoned to, in which no violence is allowed and everything is decided by a game. Of the 16 different races residing in this world, "Humanity" is the weakest. After having the vast majority of their lands captured by the other races and being driven to the brink of extinction, Sora and Shiro challenge these one-of-a-kind battles of the intellectual powers in order to save Humanity. Summary from Anime new network.
Kizumonogatari III: Reiketsu-hen
"I think it's about time I talked about Kiss-Shot-Acerola-Orion Heart-Under-Blade. I believe it's something I have to do. I met her in the spring break between my second and third years of high school. That meeting had such impact and was also quite devastating." Summary from My anime list.
Violet Evergarden
Auto Memories Doll.
It's been quite a while since that name caused a fuss. Originally invented by Professor Orland solely for his beloved wife, Auto Memories Dolls eventually spread out into the world, and a machine that allows people to rent out the dolls was also created.
"I will run as fast as I can to wherever my customer desires. I am the Auto Memories Doll, Violet Evergarden."
A girl who almost appears to have popped out of a fairy tale with her blonde hair and blue eyes said this with her inorganic beauty and sweet voice. Summary from My anime list.